The primary function of the Campus Writing Program is to provide consultation to faculty members on the use of writing in classes; it also offers course development grants and conducts research into the efficacy of writing instruction. The Writing Program administers Writing Tutorial Services (WTS), the writing center on the IUB campus.
The Campus Writing Program is dedicated to improving undergraduate education by promoting writing as a way of learning and teaching. The emphasis on writing is not merely an attempt to give students additional practice in basic composition skills, but is intended to foster the ability to articulate complex positions without adding to their complexity and in a manner appropriate to the discipline. The Writing Program has three missions:
to assist IUB faculty through consultation as they work to integrate writing into their courses
to assist IUB students as they do that writing
to research the claims of "writing across the curriculum."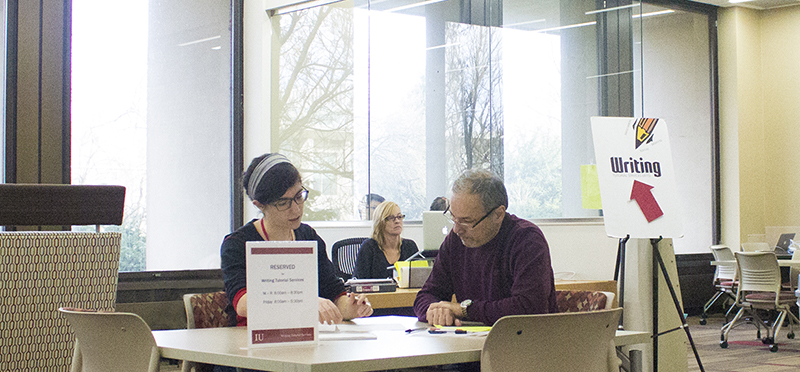 Writing Tutorial Services is located in the Information Commons on the first floor of the Wells Library and participates in the Academic Support Centers in Briscoe, Forest, and Teter Residence Halls. About 40 tutors—graduate students and undergraduates—are employed to assist IU students working on writing assignments for any of their courses. WTS' phone number, 855-6738, is the number students should call to schedule an appointment for tutoring at the central location. (Tutoring at the other locations is on a walk-in basis.) To request a class visit introducing WTS to their students or to arrange for a course-specific tutor, it is suggested that faculty members call the Writing Program office, 855-4928.
The Campus Writing Program also regularly investigates the effectiveness of the tutoring provided in Writing Tutorial Services by surveying students, interviewing faculty members whose students use WTS, and by studying in various ways the interactions between tutors and students. The results of several of these investigations have been presented at national conferences.