Our weekly Newsletter, CITL Friends, brings you up to speed on the latest happenings in higher ed, on and off campus. Not a CITL Friend yet? Sign up using our subscribe form.
Upcoming SoTL Speakers
Claudia Cornejo Happel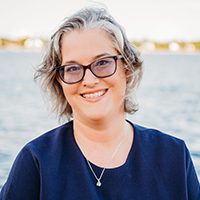 Claudia Cornejo Happel, PhD, EdS, is an Associate Director of the Center for Teaching and Learning Excellence at Embry-Riddle Aeronautical University, Daytona Beach. Her research interests include documenting and assessing teaching, Scholarship of Teaching and Learning (SoTL), as well as inclusive instructional practices. Her co-authored book, Critical Teaching Behaviors: Defining, Documenting, and Discussing Good Teaching (2023), builds on her expertise and interests to provide evidence-based guidance and practical tools for faculty to enhance teaching effectiveness and document instructional achievements.
Sarah Ketchen Lipson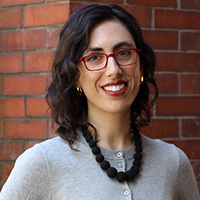 Sarah Ketchen Lipson (she/her) is an associate professor in the Department of Health Law Policy and Management at the Boston University School of Public Health. Her research, originally inspired by her years working in residence life, focuses on understanding and addressing mental health and disparities therein within higher education. She is Principal Investigator of the Healthy Minds Network. This includes the Network's national Healthy Minds Study, an annual mental health survey conducted at hundreds of colleges and universities each year. Sarah's research has been funded the National Institute of Mental Health and William T. Grant Foundation, among others. Her work has been featured in the New York Times, Boston Globe, Huffington Post, on NPR, and in numerous other national and international media outlets.