What Is Service-Learning?
By combining academic theory with practical real-life experience, service-learning provides students with a broader and deeper understanding of the course content, fosters their sense of civic engagement, and sharpens their insights into themselves and their place in the community. The concept is a simple one: Students provide service in their community that is directly connected to their academic coursework, and the community provides an educational experience for the student.
See the current listing of Spring 2018 Service-Learning Classes
Mission
The mission of the CITL's Service-Learning Program is to promote service-learning as an integral and enriching aspect of a student's education and to foster university engagement with the larger community that furthers the academic and public purposes of the university. Through its support for service-learning and community-based research, the Service-Learning Program creates opportunities for Indiana University students, faculty, and staff to learn in partnership with the community and to develop competencies that promote the advancement of a socially responsible citizenry.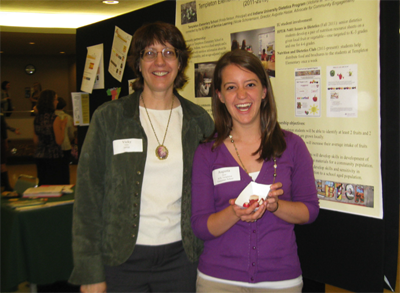 Program staff may also consult with faculty and programs about the wider uses of engaged learning within the curriculum.
For more information, see the links to the left or contact the Service-Learning Program at iubslp@indiana.edu.