To better support graduate students' career development and teaching interests, Indiana University's Center for Innovative Teaching and Learning (CITL) has designed the Graduate Teaching Apprenticeship Program in Higher Education (GTAP). Participants take part in multi-disciplinary CITL activities to:
learn about effective teaching procedures,
develop a community of scholars,
document their teaching practices,
try out online teaching technologies, and
plan opportunities to share their knowledge and resources with others.
GTAP provides career development and serves as a compliment to departmental resources, as participants will create multiple products needed for the academic job market. Through the GTAP, graduate students will sequentially achieve levels of pedagogical scholarship: Associate, Practitioner, and Specialist. The program is designed so that graduate students can complete each level within one academic year; however, students have a maximum of five years to complete each level. Each level is estimated to take approximately 25 hours.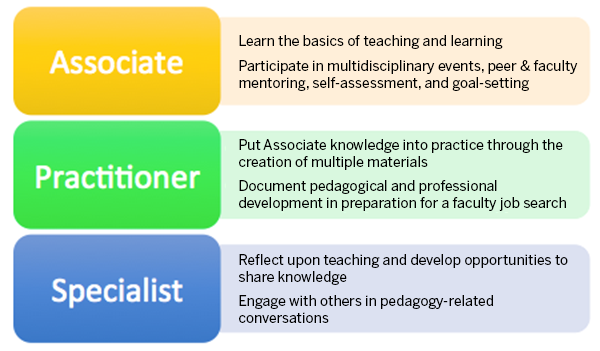 Figure 1. Overview of activities in each level of the CITL's Graduate Teaching Apprenticeship Program.
After completion of each program level, participants receive a letter of acknowledgement, which they can add to their teaching portfolio. Note that the GTAP program is not an academic teaching certificate; completing the GTAP program does not appear on an academic transcript or certify you as a licensed K-12 teacher.
See specific requirements and start tracking your progress on our Canvas Page.
Learn about participants at our GTAP Awardee page.