Sarah Ketchen Lipson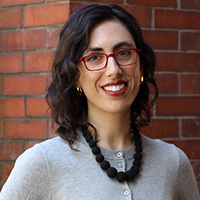 Sarah Ketchen Lipson (she/her) is an associate professor in the Department of Health Law Policy and Management at the Boston University School of Public Health. Her research, originally inspired by her years working in residence life, focuses on understanding and addressing mental health and disparities therein within higher education. She is Principal Investigator of the Healthy Minds Network. This includes the Network's national Healthy Minds Study, an annual mental health survey conducted at hundreds of colleges and universities each year. Sarah's research has been funded the National Institute of Mental Health and William T. Grant Foundation, among others. Her work has been featured in the New York Times, Boston Globe, Huffington Post, on NPR, and in numerous other national and international media outlets.
Sarah completed a dual-PhD at University of Michigan in the Schools of Public Health and Education. She received her bachelor's degree from Tufts University, her master's from Harvard University, and was a Fulbright scholar.
Sarah teaches a range of graduate-level courses at the Boston University School of Public Health.
Upcoming events featuring this person:
SoTL Keynote - Student mental health data from the national Healthy Minds Study: What faculty need to know and what we can do to promote well-being in our classrooms
Thursday, November 16, 2023 2 - 3:15 p.m.