Michelle D. Miller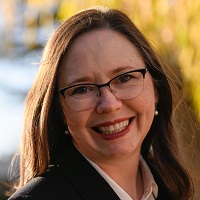 Dr. Michelle D. Miller is a Professor of Psychological Sciences and President's Distinguished Teaching Fellow at Northern Arizona University.  Dr. Miller completed her Ph.D. in cognitive psychology and behavioral neuroscience at the University of California, Los Angeles. Her research interests include memory, attention, and the impacts of technology on learning and on the mind.
Dr. Miller is the author of  Minds Online: Teaching Effectively with Technology (Harvard University Press, 2014), and has written about higher education pedagogy in scholarly as well as general-interest publications including College Teaching, Change: The Magazine of Higher Learning, the Chronicle of Higher Education, and The Conversation. Dr. Miller's new book is titled Remembering and Forgetting in the Age of Technology: Teaching, Learning, and the Science of Memory in a Wired World, coming out in April 2022 with West Virginia University Press.
Upcoming events featuring this person:
Keynote: Emotional Presence in Online Teaching for Increased Student Engagement, Persistence, and Success (Webinar)
Thursday, February 24, 2022 11 a.m. - 12:30 p.m.
SoTL Workshop: Leveraging Cognitive Psychology to Create Compelling Learning Experiences: Memory and Attention
Thursday, February 24, 2022 1 - 2:30 p.m.