Kirsten Behling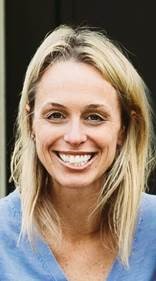 Kirsten Behling is the Associate Dean of Student Accessibility & Academic Resources at Tufts University, where she oversees all academic support, including the accommodation process. Kirsten also co-developed and teaches in the Disability Services in Higher Education Graduate Certificate Program at Suffolk University. Kirsten has closely tied her work in disability support with Universal Design for Learning. Over the past 15 years, Kirsten has conducted research on how the principles of UDL positively impact all students and the instructors teaching them. Her book, Reach Everyone Teach Everyone: UDL in Higher Education and recent articles on Accidental UDL as a result of the COVID pandemic, share practical applications for instructors to begin "doing" UDL immediately. She can be reached by email at: kirsten.behling@tufts.edu.
Upcoming events featuring this person:
SoTL Reading Group: Reach Everyone, Teach Everyone
Applications Due by Friday, January 21, 2022 12 - 11:59 p.m.
SoTL Keynote: Universal Design for Learning with Kirsten Behling (Webinar)
Friday, March 25, 2022 10 - 11:30 a.m.
SoTL Workshop: UDL with Kirsten Behling
Friday, March 25, 2022 2 - 3:30 p.m.