Spotlight, August 2012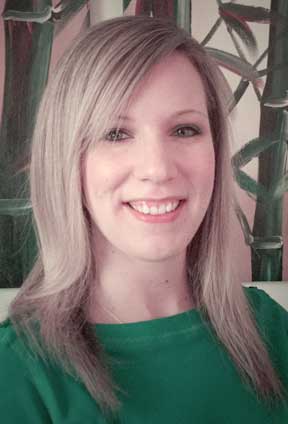 Like many instructors at Indiana University Bloomington, Cara Maffini noticed how the increasingly diverse student population affected her classroom dynamics. In particular, her international students often struggled to ask questions in class, participate in group discussions, question the authority of texts, communicate concerns with instructors, and understand idioms and humor. And students sometimes responded with impatience, isolation, and "micro-aggressions" toward their colleagues.                                                                                                                                                                                                                                                                                                                                                         
Maffini's counseling psychology course, EDUC G203 Communication in the Classroom, is an ideal place to address her future teachers' skills in intercultural competence. While Maffini is sensitive to the specific challenges for international student learners, she employs teaching practices that are beneficial to all learners. Rather than viewing certain students as disadvantaged, she views all students as assets who can bring new perspectives and examples to the classroom.
Maffini uses simple but powerful teaching strategies in her discussion-based course to promote all students' self-confidence and to create a more inclusive and strength-based classroom environment. For example, to prepare for in-class discussions, Maffini's students complete a writing assignment about the reading, either to write responses to specific questions or to write two comments and two questions about the reading. The students' responses are then catalysts for discussion. In the class itself, Maffini will often have her students discuss in small, randomized groups. These writing primers and small group discussions allow all students to practice their ideas and allow Maffini to personally encourage reticent students to speak up in front of the whole class.
Maffini pays attention to the layout of the classroom to foster discussion and community. During the larger class discussions, the chairs are set up in a "U", and each student has a name tent so that they can refer to each other. Maffini also encourages all of her students to take advantage of the services of Writing Tutorial Services and allows students to rework first drafts of papers for full credit. 
Maffini has been generous in sharing what she has learned about her teaching with the larger IUB community. As the coordinator for OASIS-International (Outreach And Support for International Students and Scholars), she helps international students and scholars with adjustment to the United States and the American classroom culture. Furthermore, in collaboration with Counseling and Psychological Services (CaPS), she co-sponsored a workshop in February 2012 for instructors to share strategies for navigating language and cultural differences in the classroom and for supporting international students to be successful learners. Since then, she has received numerous requests from departments, academic advisors, and offices to communicate what she has learned. "I think that people are really hungry for some knowledge and some answers as to how to best meet the needs of international students and balance the needs of international and domestic students. And I think that we're hopefully promoting some dialogue on this topic."
The challenges of teaching to an increasingly diverse student population has been highly rewarding for Maffini. She has connected with and learned from many instructors who share her concerns. In addition, she has become more reflective about her own teaching practice. "My teaching has shifted with the shifting demographics of the university. I've been more cognizant of my strategies this semester in particular… and very conscious of the choices that I make, very conscious of the language that I use. I think in a way it's helped me tremendously as an instructor."
Cara Maffini is a graduate student and associate instructor in the Counseling and Educational Psychology Department in the School of Education.