While Indiana University provides faculty with several easy-to-use software options some faculty would prefer a more "hands-off" approach. IU offers support for this preference as well: the Faculty Media Production Spaces - one located on IUB's campus and the other located at IUPUI. These spaces provide instructors with the means and expertise to create dynamic and professional quality presentations to enhance student learning, without prior technical knowledge. Below are some of the featured technologies in this space:
A SMART podium for pen annotations and real-time interaction with your materials
Remote Presenter/clicker
A LightBoard, similar to a whiteboard, allows you to write on a vertical surface while facing the camera (see image below)
Adjustable height demonstration table
"Green screen" technology for inserting images, slides, and video into the background
A large view-screen for live-viewing the final output
Two HD cameras for capturing production-quality digital video
Wireless lavaliere microphones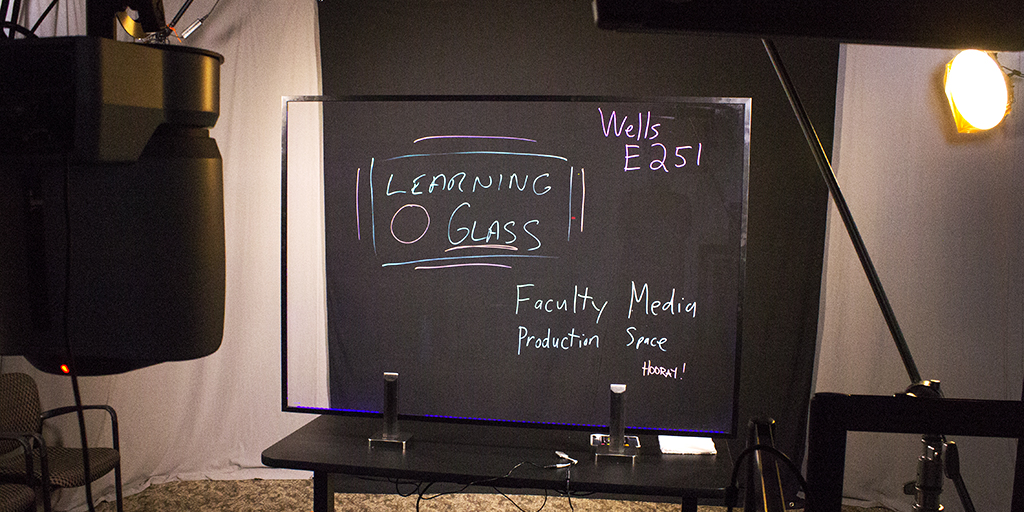 Technical knowledge NOT required?
Luckily, instructors who use the space will have the benefit of working alongside a production manager who will operate the equipment and manage technical operations, and a consultant from CITL to help plan and refine a more engaging and meaningful presentation style to best fit your learning goals.
Direct teaching and learning questions to Matt Barton.
Direct any inquiries about the spaces and scheduling dates to iuvidpro@iu.edu