SoTL Event Panelists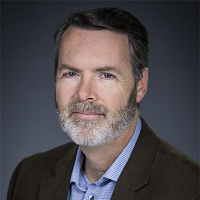 Dr. Brian Beatty is Associate Professor of Instructional Technologies in the Department of Equity, Leadership Studies and Instructional Technologies at San Francisco State University. Brian's primary areas of interest and research include social interaction in online learning, flipped classroom implementation, and developing instructional design theory for Hybrid-Flexible learning environments. At SFSU, Dr. Beatty pioneered the development and evaluation of the HyFlex course design model for blended learning environments, implementing a "student-directed-hybrid" approach to better support student learning.
Previously (2012 – 2020), Brian was Associate Vice President for Academic Affairs Operations at San Francisco State University (SFSU), overseeing the Academic Technology unit and coordinating the use of technology in the academic programs across the university. He worked closely with IT professionals and leaders in other units to coordinate overall information technology strategic management at SFSU. Prior to 2012, Brian was Associate Professor and Chair of the Instructional Technologies department in the Graduate College of Education at SFSU. He received his Ph.D. in Instructional Systems Technology from Indiana University Bloomington in 2002. Dr. Beatty also holds several CA single-subject teaching credentials, an M.A. in Instructional Technologies from SF State and a B.S. in Electrical Engineering from Marquette University. Dr. Beatty has more than 25 years' experience as a classroom teacher, trainer, and instructional designer at schools, businesses, and the US Navy.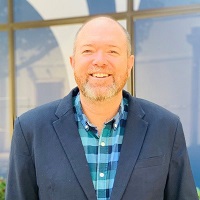 David Rhoads has been teaching in the areas of leadership and educational technology for the last seven years. He enjoys helping faculty do what they do best by equipping them with solutions and best practices for their classroom. David has extensive experience in the area of online pedagogy and program development, non-traditional enrollment and support, instructional design, and educational technology. David's background, prior to working in Higher Education, included teaching at the High School level as well as 12 years of youth and young adult ministry. David is passionate about helping faculty maximize face to face and online learning opportunities so their students can gain the most benefit from their instruction. He believes that our goal as educators should be to facilitate learning is such a way that encourages and equips students to be passionate life-long learners. David also has extensive experience in designing, teaching, and administrating Hybrid Flexible (Hyflex) courses and programs.  His degrees include a M.A. in Teaching and Learning with Technology from Ashford University and a Ed.D. in Educational Leadership from Concordia University, Irvine.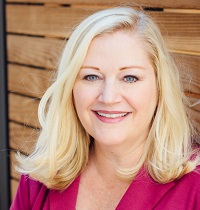 Bonni Stachowiak gets the privilege of speaking with exceptional educators on a weekly basis, as the host of the Teaching in Higher Ed podcast. Since 2014, her podcast has provided a space to explore the art and science of being more effective at facilitating learning. Teaching in Higher Ed also explores how to improve our productivity, so faculty can have more peace in our lives, and be even more present for our students. 
Bonni is the Dean of Teaching and Learning at Vanguard University of Southern California. She's also a Professor of Business and Management and teaches a few times a year in an Educational Leadership doctoral program. She's been teaching in-person, blended, and online courses throughout her entire career in higher education.
Bonni and her husband, Dave, are parents to two curious kids, who regularly shape their perspectives on teaching and learning.
Upcoming Event:
The Myths and Truths about HyFlex Learning: What it is, What it is Not, and How it Can Help You Build Needed Flexibility into Your Courses