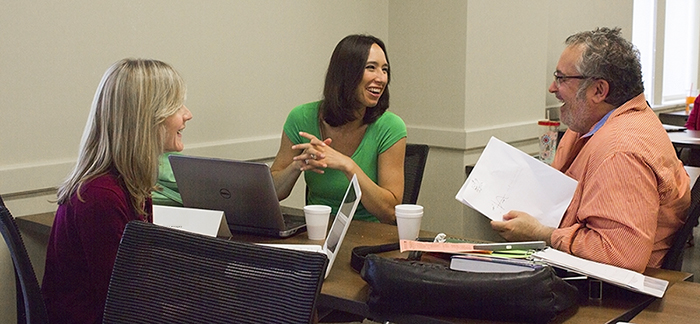 The next 2017 CDI will be held from 9am - 12:00pm on Monday, July 31 through Friday, August 4.
If you would like to be considered for acceptance to this year's CDI, please complete an application. Applicants will be notified of their status by Monday, June 26th.
By way of highly interactive processes and activities, Institute facilitators guide participants through the beginning phases of developing a new course or transforming an existing course. Participants receive invaluable feedback from colleagues from other departments and disciplines on the work they do during the Institute.
Those who enroll will be asked to choose one course to develop or revise. By the end of the Institute, participants can expect to have determined learning outcomes for their students and outlined a major final assignment (or exam) that gathers evidence about the extent to which students have achieved those outcomes. They will also have the opportunity to lay out a basic calendar for the course they are developing and to map out and align assignments and grading strategies that motivate students toward the learning outcomes they have delineated.
If you have plans to develop or revise a course over the summer, you may want to consider applying to participate in the CDI, which is offered free of charge for instructors of any rank, from any discipline or department at IUB. Questions about the Institute may be sent to the facilitators,  Lisa Kurz or Shannon Sipes.